Directors / Founders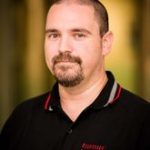 Co-Founder / Director

David has been involved in scientific investigation of the paranormal since 1999; a member of one of Middle Tennessee's early research groups, Census of the Dead, before the trendy period after the reality TV boom that shortly followed. After moving to FL he joined Florida Ghost Team, which was one of the state's most successful groups until it disbanded in 2011.

As a founding member of Nightside Paranormal, David intends to continue to learn more about this fascinating field but most importantly help families learn about and cope with what they might be experiencing. David believes that although science and evidence is key, proof or disproof of paranormal activity means nothing if he cannot find a way to help a family deal with what they are experiencing.

David is an art consultant and photographer by profession and enjoys, in his free time, theatre, travel, action figure collecting, salt water aquariums, and family.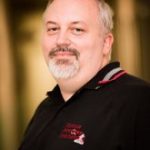 Co-Founder / Lead Investigator
Brian has been involved in the paranormal field for 3 years, starting with attending events held by the Florida Ghost Team at the Italian Club in Ybor City. He has investigated in many locations throughout the state of Florida but is still waiting on that one life-changing experience that will resolve his questions about life and what comes afte it.
Brian is happily married, likes traveling to new places and spending time with his family. He works in the health insurance industry, which helps give him a detail-oriented and focused outlook towards investigating.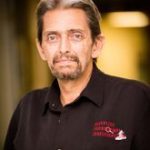 Scott Blight 1959 – 2012
Co-Founder / Director "Other Side" Division
Scott left this world and NPI on August 31, 2012, a victim of rapidly progressing cancer. Always positive Scott stated, "In the worst case, I can still contribute to Nightside from the other side." He will always remain a member of this team and so remains on our Team Member page.
Scott Blight was the R&D Manager for a prominent software firm, and had been in the computer software business for 33 years. His understanding of computers and electronics made him well suited to look after all things technical for Nightside. Scott was also the person responsible for the initial web site design.
"I have been interested in the paranormal since my first experience as a young adult. I have been a serious investigator for the last three years. I was formally a member of Paranormal Crossroads or what was originally Florida Ghost Team."
---
Florida Branch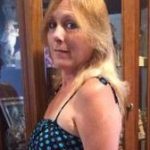 Case Manager / Client Care Representative / Research / Investigator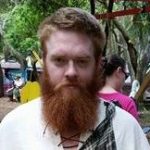 Lead Investigator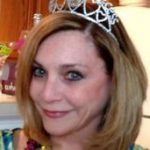 Lead Investigator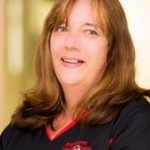 Investigator
Ever since I can remember I have been interested in the Paranormal. It started when I was a child and continued into my adulthood where I was more comfortable in exploring it further and sharing my experiences with friends and family. I have been in the medical field for 30 years now and have witnessed and experienced a lot of activity which really can't be explained other than paranormal. I am looking forward to furthering my adventures and experiences and learning new things as I take on a new adventure with Nightside Paranormal.
My hobbies include photography of cemetery angels and traveling around looking for the perfect statue.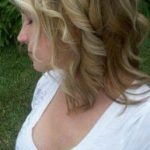 Investigator
Alabama Branch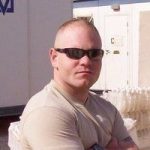 Alabama Team Manager
Joe has been interested in the paranormal ever since his first experiences when he was a kid. Joe joined the Army as a combat medic right after high school which afforded him the opportunity to investigate with other like minded individuals when he wasn't deployed in support of Operation Enduring Freedom or Operation Iraqi 'freedom. Joe really got into investigations when he was stationed near Savannah, Ga which is considered one of America's most haunted cities. Joe was honorably discharged from the Army in dec of 2014 at which time he moved to Florida and started working with NPI-Florida until July 2015 at which time he moved to Auburn, AL to continue his education. Joe not only believes in finding proof of the paranormal but strives to provide solutions in people and families being able to live in harmony with spirits or to rid families of dark presences if necessary. In his off time Joe likes to Hunt, fish, ride motorcycles, and anything else he would describe that an "educated redneck" would like.

---
Support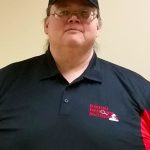 Tech. Manager
With a combined total of over 35 years of experience in Electrical Engineering, Computers and Physics; I bring to the table a strong base in the scientific method. I take my role in support and consultation seriously, and when it vetting evidence I separate the physical from the human components and look at each differently. Always striving to move technology forward without sacrificing the ultimate goal. My hobbies include designing and building robotics and unique tech.